Suspended platforms have taken over the role of scaffolding ladders. Suspended platforms are mechanical devices that lift workers into the air to complete work at hard to reach heights. It is widely used in exterior wall construction, cleaning, maintenance, painting, power station, ship yards, municipal projects, etc.
Product feature and application
a) Exclusively used in building maintenance, inspection and repair
b) Safe and stable for working aloft
c) Enhance the labor productivity
d) High quality with better service and competitive price
The suspended platform is widely used for window cleaning, decoration, maintenance of high rise construction. It climbs up along the wire rope driven by electric hoist. Two safety ropes are set independently. It also installs safety locks. When the platform tilts, the hoist system automatically acquires major faults; meanwhile, the safety locks will block the wire ropes to ensure the safety of the operator and workers.
The ZLP series, a temporary suspended access equipment, is an innovative creation by SUCCESS Company. Its primary function is as an electric climbing type decoration machine, which is predominantly used for the construction, decoration, cleaning, and maintenance of high-rise and multi-story buildings. Its versatility allows it to be employed in other engineering operations such as elevator installation, large tank construction, bridge building, and dam work.
The ZLP series stands out for its superior quality and professional service. As its reputation and credibility have grown, so too has its international reach. SUCCESS Company's products are now exported to over 70 countries and regions, including Singapore, Russia, the United Arab Emirates, Chile, and Peru. The company's commitment to excellence is reflected in its products, which have met European standards and received CE certification.
We can design and make all kinds of special suspended platform to suit for any conditions and to meet special requirements proposed by the customers. Such as L leg single person platform, angled suspended platform, double deck platform, BMU gondola, single person suspended chair, circle suspended platform, movable end stirrup, ZLP350 suspended platform.
Known as a high altitude/high access construction machinery, the suspended platform is recognized by various names worldwide. In North America, it's referred to as the swing stage, while in Vietnam, it's known as the San treo gondola. In Russia, it's called the фасадных подвесных площадок. Spanish-speaking countries, including Chile, Peru, Colombia, Argentina, and Spain, refer to it as andamios colgantes or plataformas suspendidas.
In the world of construction machinery, the ZLP series by SUCCESS Company has carved a niche for itself. Its versatility, superior quality, and wide range of applications make it an indispensable tool for high-rise and multi-story building projects. As a testament to its success, the ZLP series has made its way to over 70 countries and regions, meeting European standards and earning CE certification along the way.
Whether it's known as the swing stage in North America, San treo gondola in Vietnam, фасадных подвесных площадок in Russia, or andamios colgantes and plataformas suspendidas in Spanish-speaking countries, the ZLP series is recognized and valued for its contribution to high altitude/high access construction projects. As SUCCESS Company continues to innovate and improve, the ZLP series is set to remain a staple in the construction industry worldwide.
Suspended Platform Accessories
Base Plate of Suspended Platform
Inner of Electric Control Box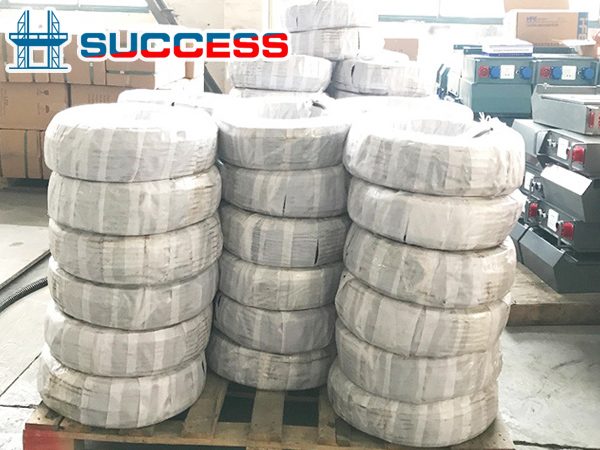 Electric Wire Cable
Electric Hoist Motor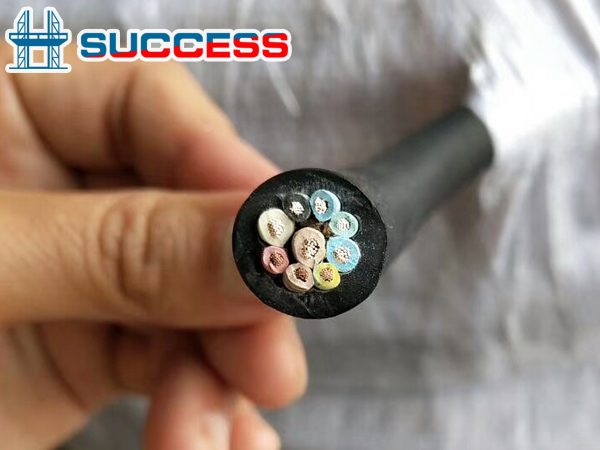 Electric Cable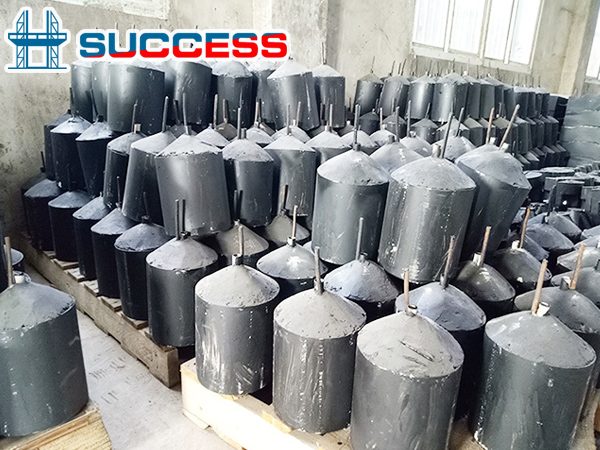 Concrete With Steel Cover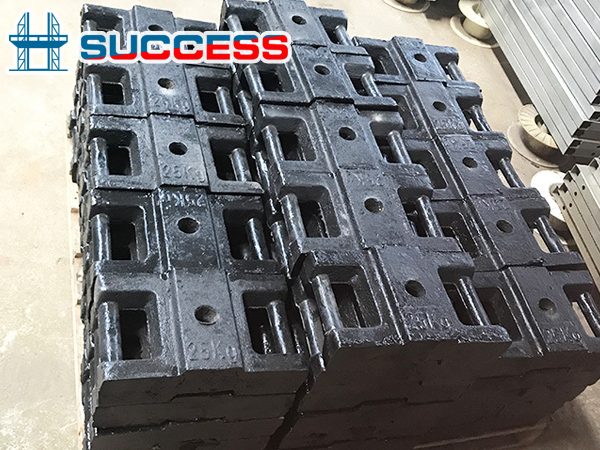 Iron Cast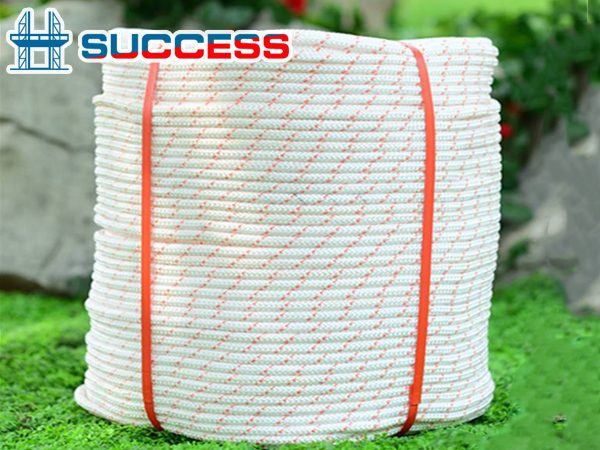 Safety Rope
Steel Wire Rope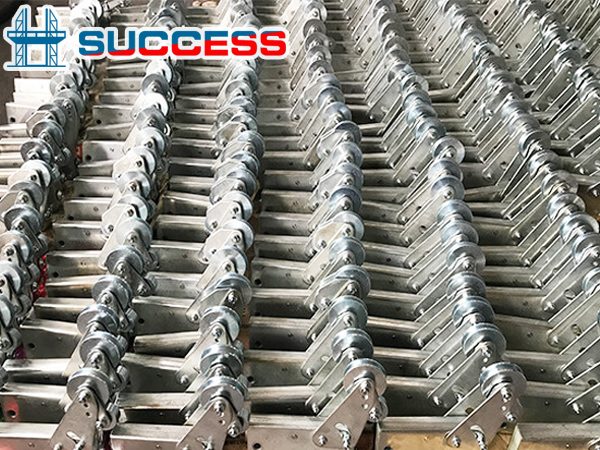 Anti Tilt Safety Lock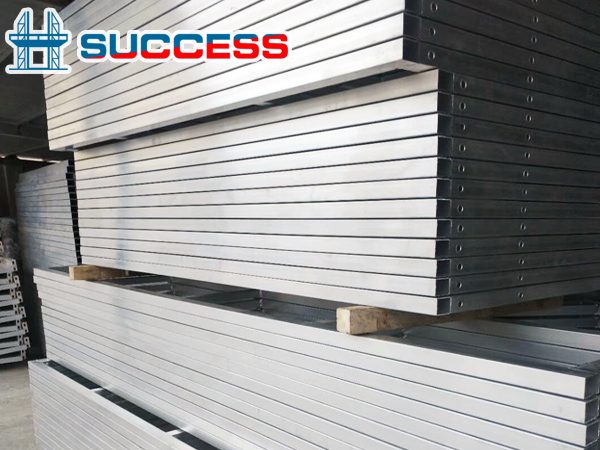 Front Rails of Suspended Platform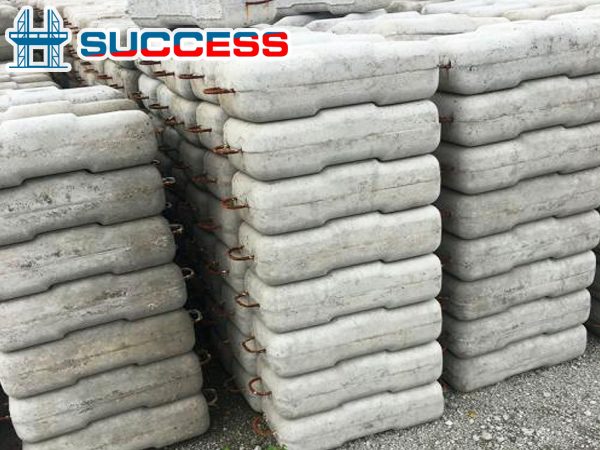 Concrete With Galvanized Cover
Suspended Platform Hoist–Long Lasting Lifetime
1. The casting body is made of special aluminum material and it is processed by imported processing center by gravity casting process. The product has good precision and durabilitity. Castings are more drop-resistant than die-castings and are less prone to cracking.
2. The material of the driving disc is 40Cr, weight 5.4kg, after tempering and surface nitriding treatment, it is more wear-resistant and durable.
3. The worm wheel is made of tin-phosphor bronze 9-4 copper, 0.94kg, good toughness and wear resistance. The material of the worm and gear shaft is 38CrMoA1, of which the worm is 0.48 kg, which has good toughness and wear resistance.
4. Rope guide is made of special wear-resistant stainless steel material, which is not easy to be damaged and will not cause jamming. The cost of failure is extremely low and generally does not need to be replaced.